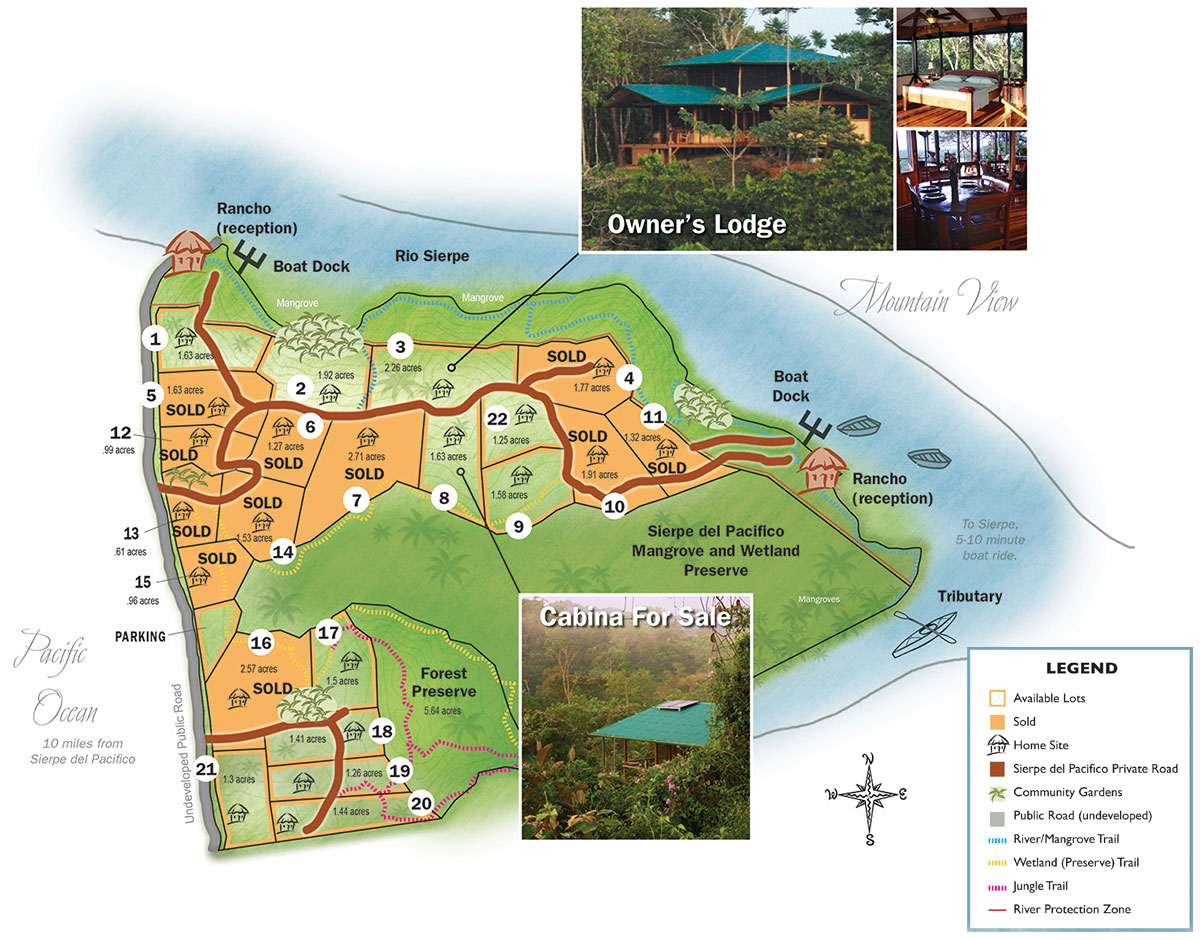 Sierpe del Pacifico is an eco-community, located on the Osa Peninsula of Costa Rica, offering safe, fully titled property ownership of 22 home sites.
Sierpe del Pacifico encompasses 65 acres of lush, elevated land,overlooking the Rio Sierpe, Sierpe-Terraba national wildlife reserve, and the Costanera Fila mountain ranges. Each of the 22 home sites is accessible by a private road providing every owner direct access to all walking trails, viewpoint areas, gardens, ranchos, and community piers.
Explore the Home Sites available at Sierpe del Pacifico – Select a category above.