Location
Osa Peninsula real estate in Costa Rica's Southern Zone –
Sierpe Del Pacifico is your opportunity to invest in some of the most beautiful property in Costa Rica. The Osa Peninsula is "the most biologically intense place on earth" according to National Geographic. Launch your exploration of the Osa Peninsula and Costa Rica's southern zone from your vacation home at Sierpe Del Pacifico – an eco-community real estate development.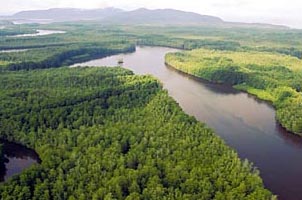 Explore the mangroves in a kayak adventure, right from Sierpe del Pacifico's private boat docks.
Launch into the Térraba-Sierpe National Wetlands, the second largest mangrove reserve and a highlight of Costa Rica's Southern Zone.

Watch whales and dolphins on a Pacific Ocean cruise. Get even closer to the aquatic life of the Osa Peninsula by diving or snorkeling with Cano Island Tours.
Witness the crown jewel of national parks by day tripping to Corcovado National Park or the Isla del Cano bio-reserve.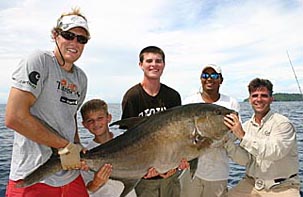 Launch your off-shore, in-shore, and river fishing adventures while at the Osa Peninsula right from Sierpe Del Pacifico.
Surf Golfo Dulce on the Costa Rica southern zone shoreline—you may have the beach to yourself.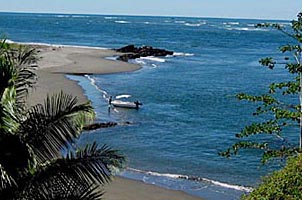 Venture 35 km north of Sierpe del Pacifico on the Costanera highway, and visit the towns of Ojochal, Uvita and Dominical Once there, spend the day exploring the beaches and the night dining in some of Costa Rica's finer restaurants.
Traveling to the unspoiled beauty of the Osa Peninsula Eco-Community at Sierpe Del Pacifico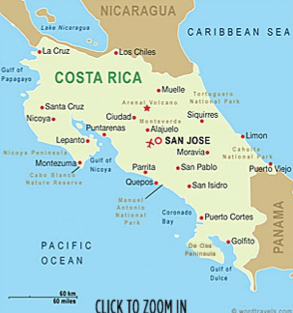 The fastest way to access the Osa Peninsula property of Sierpe Del Pacifico is by plane. Fly out of San Jose to Palmar Sur on one of the daily 30 minute flights. From Palmar Sur drive 15 minutes to Sierpe, board the Sierpe del Pacifico riverboat and take a 10 minute trip downriver to the well-maintained Costa Rica southern zone eco-community.
Driving to Sierpe from San Jose takes 4 hours along the coastal highway. The roads are paved the entire way.
The small plantation town of Sierpe lies on the shores of the Rio Sierpe and has several nice hotels, restaurants, a supermarket, and a hardware store. Sierpe also provides access to the Pacific Ocean only 20 kilometers down river. A ten minute drive from Sierpe provides access to banks and ATMs in Palmar Sur, and a modern hospital in Cortez.
No other place in Costa Rica has exceptional real estate ownership opportunities like the property and lots at Sierpe del Pacifico, in the Costa Rica Southern zone. Experience the unspoiled beauty of this Osa Peninsula property by watching the HD Video now!