Resident Staff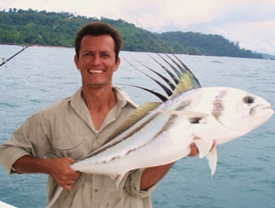 Guillermo Gonzalez-Serrano, Operations Manager
Guillermo has been a resident of the Osa Peninsula his entire life and brings a wealth of "local" knowledge about all things important to this project that only a lifelong Costa Rican could provide. Guillermo's daily routine can range from nurturing business relationships at the local municipal office to building water delivery solutions for the Sierpe del Pacifico property. Guillermo's family was the previous owner of the land that is now Sierpe del Pacifico, and he has been a part of the project since its inception.
Guillermo is married with two young sons and lives in central Sierpe. He is very active in the local community and church, and enjoys volunteer work, fishing and spending time with his family.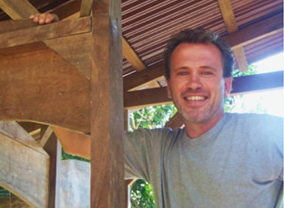 Marc LeRoux, Builder/Creative Consultant
Originally from Quebec, Canada, Marc LeRoux has been living and working in Sierpe as an independent contractor since 2005. Cassidy and Marc were introduced in December of 2007 and it quickly became apparent that Marc's understanding of how to mesh Costa Rican building techniques, capabilities, and materials with the desired aesthetics and function of the Sierpe del Pacifico community would contribute greatly to the development. Marc has built all 4 houses at Sierpe del Pacifico. Additionally, Marc's reputation for quality, affordability, and clear communication has landed him upwards of 80% of the North American construction contracts in the Sierpe area over the last 10 years.
Marc lives in in central Sierpe with his wife Shani, daughter, and 4 dogs. In his spare time he enjoys wood-working, fly-tying, and reading.  Marc has also become one of the better fisherman in the Sierpe area and is a master in finding the elusive black snook in the upper reaches of the Sierpe River.