…on Costa Rica's Osa Peninsula

Protected and unspoiled

Journey to the Pacific

World Class Fishing

Ocean Adventures

Immersed in the Jungle

Private Boat Slips

Explore the Estuaries

Unspoiled Beaches
Riverfront with Pacific Ocean access
Located on the Osa Peninsula in Costa Rica
Sierpe del Pacifico is a Costa Rica eco community located on the banks of the Rio Sierpe in the Osa Peninsula. Protected and unspoiled, this real estate development is ecologically focused with just 22 home sites immersed in the natural topography of 65 acres.
Experience the unspoiled beauty of the Osa Peninsula, view the HD video
Surrounded on three sides by undeveloped rainforest and fronting the Rio Sierpe on the other, Sierpe del Pacifico is just a twenty-five minute boat ride from the Pacific Ocean. If an unspoiled piece of Costa Rica paradise is your dream, explore ownership opportunities at the Sierpe del Pacifico eco community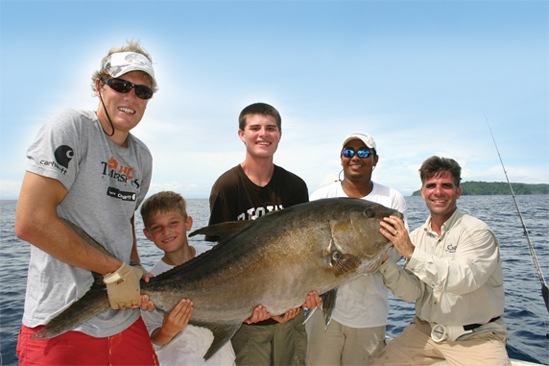 Your Costa Rica adventure starts here
Located on the Rio Sierpe, the Eco Community of Sierpe del Pacifico depends on this legendary waterway to connect to the Town of Sierpe and the wonders of the Pacific Ocean. The development's private boat docks are the staging point for Pacific Ocean adventures and trips to town for supplies. Costa Rica adventure abounds whether your preference is sport fishing, whale watching or just a cerveza at the local cantina.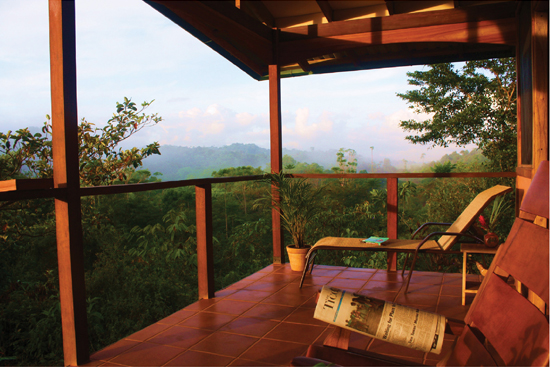 Own a piece of paradise
Strategically plotted home sites balance the ecological nature of the land with the owner's personal privacy. Watch the cycle of Pacific Ocean tides, absorb the grandeur of distant mountain peaks, or immerse yourself in the jungle … every home site comes with a view.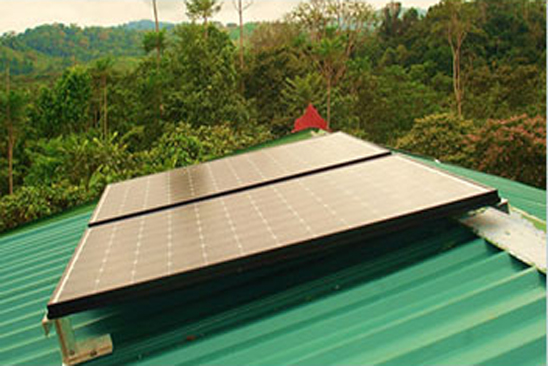 Be comfortable in the environment yet keep your footprint small
Sierpe del Pacifico homes use a solar power generation system capable of producing their electricity needs. Solar power and non-invasive building techniques are crucial components of the eco community's sustainable building guidelines that ensure a low impact presence.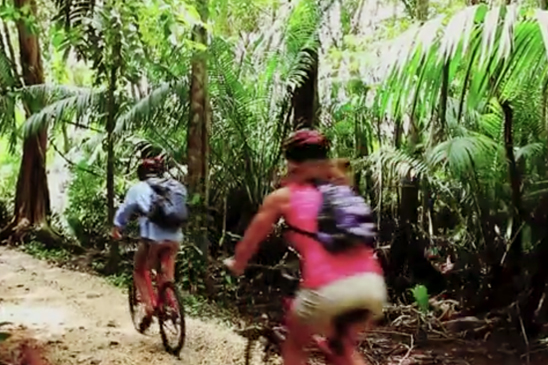 Enjoy the beauty and bounty of Sierpe's common spaces
Common spaces, community gardens, and trails afford ecologically responsible immersion for Sierpe del Pacifico residents. Three separate trails weave through mangroves, the jungle, and wetland preserves. Trails have been carefully cleared to respect old growth trees and the natural habitat of indigenous species. A visit to the eco-community garden will yield native fruits that grow in abundance in the rainforest climate.
Choose the investment
price point that works for you
New to the Costa Rica eco-community real estate market in 2009, Sierpe del Pacifico home sites start at $14,990. Existing homes start at $109,990. New homes can be built for as little as $40,000, so $54,990 can get you a home site and new home. Sierpe del Pacifico makes Costa Rican real estate an affordable option for those who recognize the value of unspoiled beauty.